FOR SALE: Asking $2000

JBC Bears Ghost Dance is a lovely near leopard snow cap colt. He has one of the best foundation pedigrees around. By an own Grandson of Money Creeks Rockledge, Rockledge Rainbow is a true leopard and out of a great granddaughter of Storm Cloud F. Currently still a stallion.

This awesome guy is a beautiful mover and he has the sweetest disposition. With his nice movement, sweet disposition and size, he will make an awesome pony clubber. And he jumped a 4 foot fence when he was 6 months old! Please call or email for extended pedigree and pictures.
JBC Bears Ghost Dance at 2 years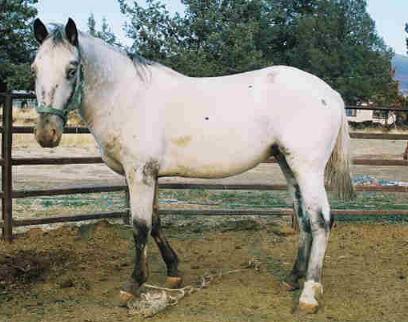 $2000