Our newest! 100% FPD and priced to sell at $2000
100% color producer!
Mistic Favrit Surpriz should mature to 15.3 +
Perfect for creating spotted Sport Horses!
Mistic Bright Spirit is our one and only foal for 2007 and our first foal since 2005 and boy was he worth the wait! Out of Mistic Storm Spirit and by 16.1 hh shuffler Equally Bright, this awesome friendly colt is 93% FPD eligible and probably shuffles. He should mature to 15.2 + Asking $3500. SOLD!
Awesome tri leopard colt!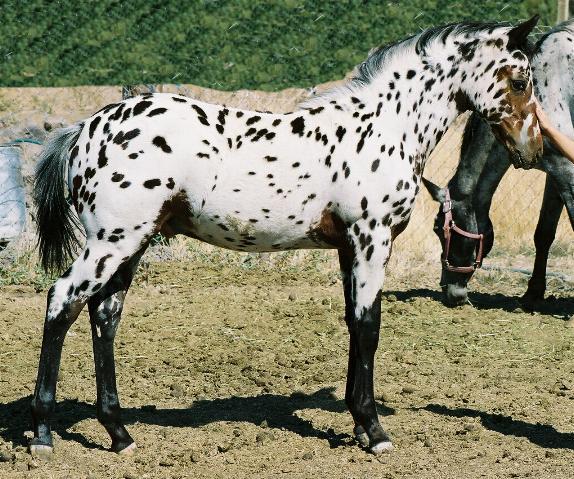 SOLD! He is off to Switzerland!
We are offering for sale Mistic Noble Favorit. Noble is an own son of Superior Champion Banks Top Favorite and one of only two Favor sons standing. Noble is 7 years old. He is very very gentle. Broke to ride and has beginning reining training. He has an awesome slide and still needs some work on his spin. He is being offered for sale due to being too closely related to most of our mares. Asking price is $5000.
Oaks Mystic Wind is a 10 year old black mare with characteristics and roaning. "Windy" stands close to 16 hhs. She was started under saddle at age 4, but has been ridden little. Windy has a gorgeous natural extended trot that she passes on to her offspring. She is 93% FPD eligible out of SS Stillwind (a Storm Cloud F granddaughter) and by Oakselah (grandsire of World Champion SRU Pile of Clouds) Tracing to such well knowns as Red Eagle, Sundance 500 and Patchy 416. Asking $3000
JBC Cloud Princess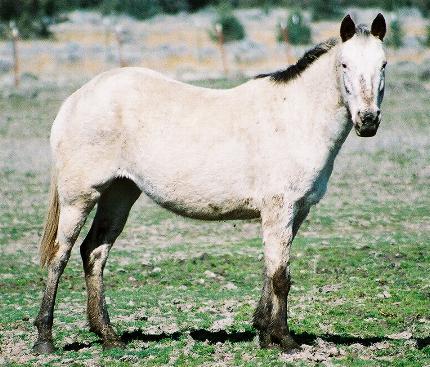 $750 open or $1000 bred to stallion of choice